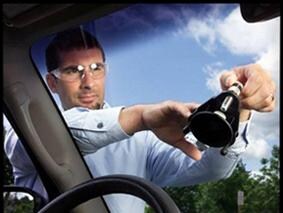 Windshield Repair / Replacement - We repair stone chips and small cracks. For larger damage, we can have the glass replaced within 24 hrs. and have you back on the road.
Window Tinting - A great addition to your vehicle for the "privacy" look or for the customer who has prescribed eye care from your doctor. 3M computer cut film guaranteed to keep you protected.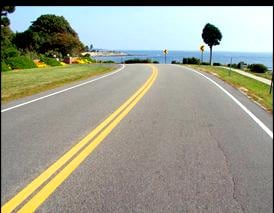 Road Paint Removal - Ever drive over freshly painted white or yellow road lines? Don't wait to have it removed. We have the proper chemicals to safely remove the paint from your vehicle.
Pinstripe Add or Remove - We have numerous choices on tape style pinstripes for your vehicle. This inexpensive add-on is a nice feature to break up the plain look of your vehicle or if you want the tape / painted pinstripe removed, we can handle that too!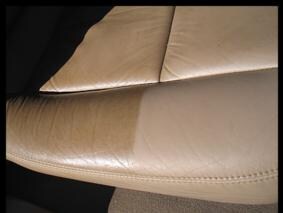 Leather Cleaning and Treatment - We use a premium special formulated cleaner and the conditioner that will preserve the strength of the leather and brings back the life of the dull neglected look.
Tires & Wheel Packages - Looking to modify the look of your vehicle? On average, the first appearance changes are the tires and wheels. We offer a full line of options for you. Please call for a quote!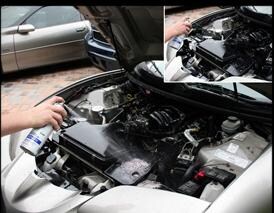 Engine Cleaning - Ever lift the hood on your vehicle and everything looks like grey-black dirt, just filthy? You probably can't even tell if your engine has a leak somewhere! Keep a better eye on your hoses and gaskets with a degreased engine compartment before the unforeseen happens. *Engine Cleaning is completed at your own risk due to the moisture and pressure. 
Touch-Up - Do you have stone chips on the front of your car or on your mirrors? Do you have a deep scratch that looks white to you? We have many touch up colors in stock and if we don't have it, we'll get it!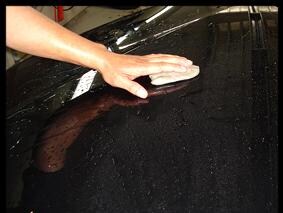 Clay Bar / Over Spray Removal - We encounter the environments elements every day and this special formulated clay bar is used to clean the surface of your vehicle's clear coat which is the only way we can remove the following contaminants: industrial fallout, rail dust or rust spots, paint over spray, mold spores, tree sap, and road grime. This process leaves a finish that is smooth as silk.
Odor Removal - We can remove most odors with combining an interior cleaning and an Ozone treatment. (smoke, cigar, vomit, pet, etc.)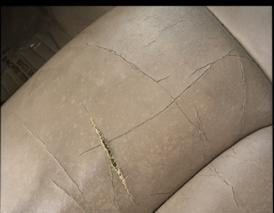 Vinyl, Leather & Plastic Repair - Have a rip or tear in your leather? Large or small hole? Burn hole? How about a crack or scratch on your plastic interior pieces or the dye is peeling of of your steering wheel or dash? Seats look worn and dull? We have the solution to your problem. We can fix it for 80% less than replacement.
Alloy Wheel Repair - Ever scrape a curb with your wheel? No problem. We can repair and refinish back to "New." This process also covers chips or scuffs on the wheel too! If damage is beyond repair we can help you replace the wheel with a new or used part.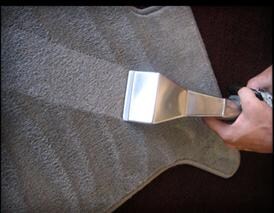 Lease Car Returns - We highly recommend a full detail service before you have your vehicle inspected prior to its return to help reduce wear and tear costs. We can save you hundreds of dollars in charge backs from the Lease Company. If you have a dent or damage bumper, no problem, we can fix it and we will be cheaper than the Lease Company.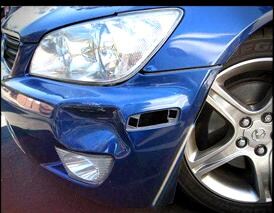 Auto Body Repair - We have the right avenues to repair / refinish your vehicle back to "New" whether the damage is from a fender bender, parking lot, or collision.
Plastic Bumper Repair - We can repair / refinish any plastic bumper! If it's cracked, dented, or even punctured we have the fix. Due to our technique we are normally under your insurance deductible, depending on severity of damage, we still can save you money.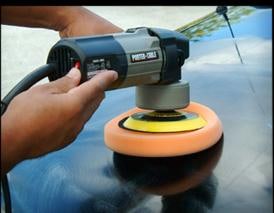 Vehicle Detailing - Many detailing packages are available for you so you can enjoy a fresh, clean, and shiny vehicle inside and out. We will Surprise you, your employee, friend, family member with how clean we can make your vehicle. Please call with any questions so we can steer you in the direction you are looking for.
Paintless Dent Removal - A-1 service for dings, dents, hail damage, and minor creases that can be removed without going to the body shop for repair. We can SAVE you money!