SIGN UP TODAY & SAVE ON MAINTENANCE
Klick Lewis VIP Care lets you lock in today's maintenance rates!
The longer you choose to participate in the program, the more you save on standard maintenance such as oil changes, filter replacements, safety inspections, tire rotations and other additional services. A well maintained vehicle will cost less to operate while it retains a better resale value. 
Choose from our multi-year bundles and magnify your savings even more.  Not only are the services discounted, you are locking in today's prices for all the year of your package! Check out the details below, check out our inventory and schedule your VIP test drive today!*
SAVINGS PLANS FOR YOUR NEW OR CERTIFIED PRE-OWNED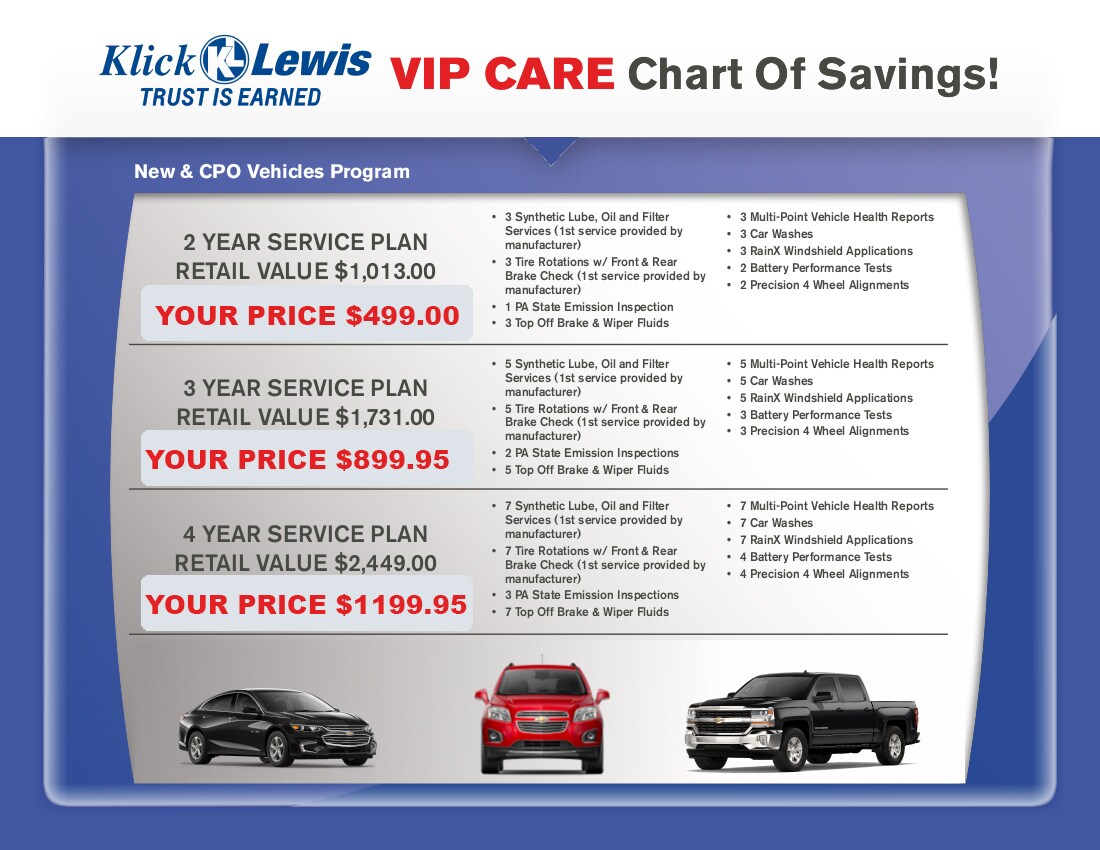 SAVINGS PLANS FOR YOUR PRE-OWNED VEHICLE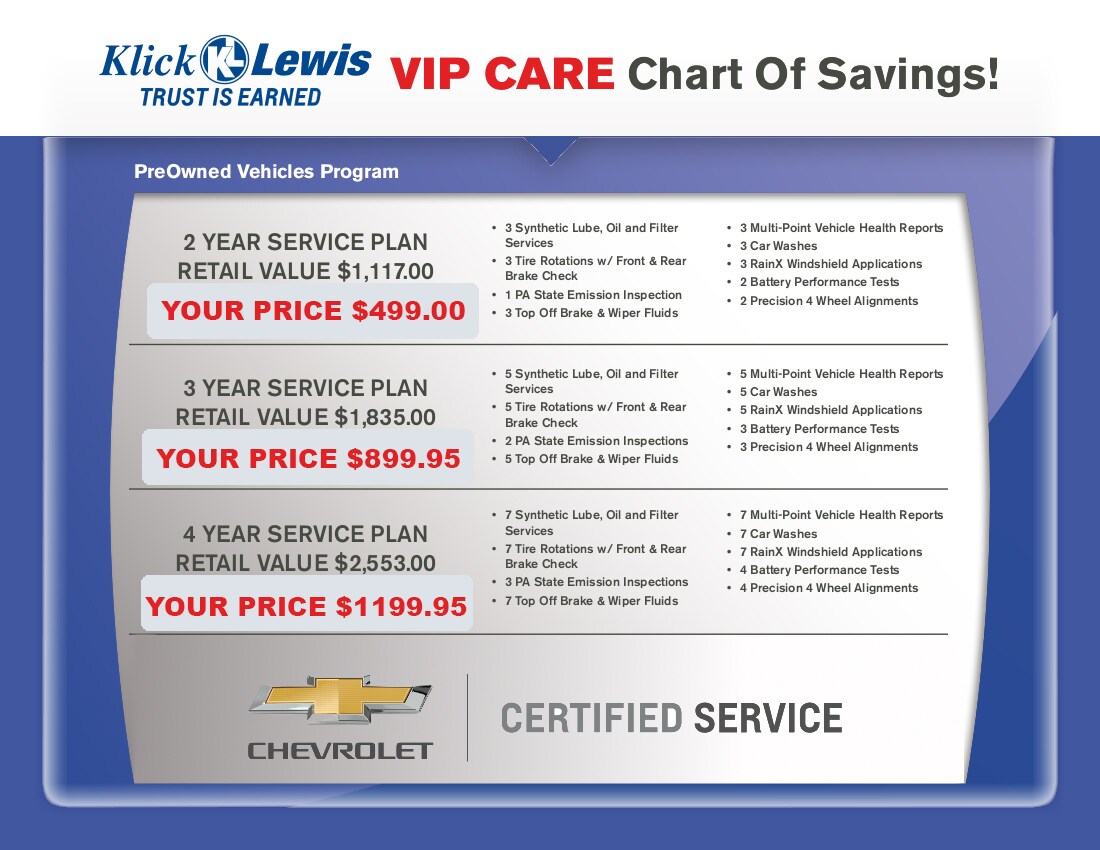 *This service is based on the manufacturer's (and dealer's) maintenance recommendations and may meet or exceed those recommendations. It is designed to cover the needs of the vehicle driven under local driving conditions. You may require more or less maintenance depending on use, driving conditions and special equipment or options. Terms and conditions subject to change.