Are you looking to experience the thrill that is Corvette ownership? Join the Corvette experience at Klick Lewis Chevrolet. As a Corvette customer, you are not just buying a sportscar steeped in history and tradition. You are buying an experience. Whether you are in the buying process or enjoying being a Corvette owner, enjoying your experience is part of the Corvette owner package. As a family-owned and operated dealership, you can be assured of having a great relationship with the sales management team and our service team.
Central PA Corvette Club Show June 11, 2023
Join us in welcoming our Central PA Corvette club friends again this year!
Klick Lewis Concours Corvette Show
Registration: 9AM - 10:30AM (or pre-register by June 2, 2023)
Driver's Meeting: 10:45 AM
Trophy Presentation: 1:30 PM
**Proceeds Benefit - Operation Veterans' Hope
16th Annual LACC Corvette & Camaro Car Show August 13, 2023
Join the Lebanon Area Corvette Club for their annual Corvette and Camaro show at Klick Lewis. Food, Raffle baskets, trophies and more! Event will be held rain or shine. Show information and registration can be found at
lebanonareacorvetteclub.net
Registration: 9AM to 11AM
Participant Judging/Ballots: by 12PM
Awards Presented: 2PM
Food Includes: Breakfast by Keller's BBQ & Hall's Ice Cream, DJ Charlie, Raffle Baskets, 50/50.
**Proceed Benefits: PA Wounded Warriors. 
Experience the Benefits of Purchasing Your Corvette at the Dealership
There are a number of benefits that come with purchasing your Corvette at the dealership. Our team is just as passionate as you about this brand. Which is why many area auto enthusiasts opt to make us their friend in the automotive industry. From the start of the shopping process to servicing your vehicle, we will go above and beyond to exceed your expectations.
Our service team is trained to work on your Corvette model with the care and attention that it deserves. Whether it be routine maintenance or significant repair. And that is something that you are sure to appreciate.
Schedule Service
Corvette Z06
The all new Corvette Z06 is the car you've been dreaming of! A V8 capable of 670 Horsepower. A V8 capable of going from 0-60 in 2.6 seconds. The Z06 inside and out is a ride everyone will be watching and wanting. 
Smiling yet? 😊
Klick Lewis Corvette Shows
August 14, 2022
Klick Lewis hosted the 15th Annual Lebanon Area Corvette Club Corvette and Camaro car show on Sunday, August 14, 2022. There was food, raffle baskets, and 50/50 drawings. Proceeds benefited the PA wounded warriors & Lebanon County Christian Ministries. Trophies were awarded for the top 20 guest Corvettes, top 10 Camaros & top 10 LACC club Corvettes. For additional information or to stay up to date on future events, please visit their website. 
June 5, 2022
Klick Lewis was proud to host the 36th annual corvette show sponsored by the Central Pennsylvania Corvette Club. The event was held on Sunday, June 5, 2022. The Club has been sanctioned by the National Council of Corvette Clubs, Inc., and holds numerous competitive and non-competitive events in central Pennsylvania. Proceeds for the event held at Klick Lewis went to the Four Diamonds. For more information about the Central Pennsylvania Corvette Club, please visit their website.  Thank you to CPCC for allowing us to be a part of another successful event!
Watch This Amazing Delivery Story!
Klick Lewis partnered with HorsePower Obsessed to make one lucky person's dreams a reality.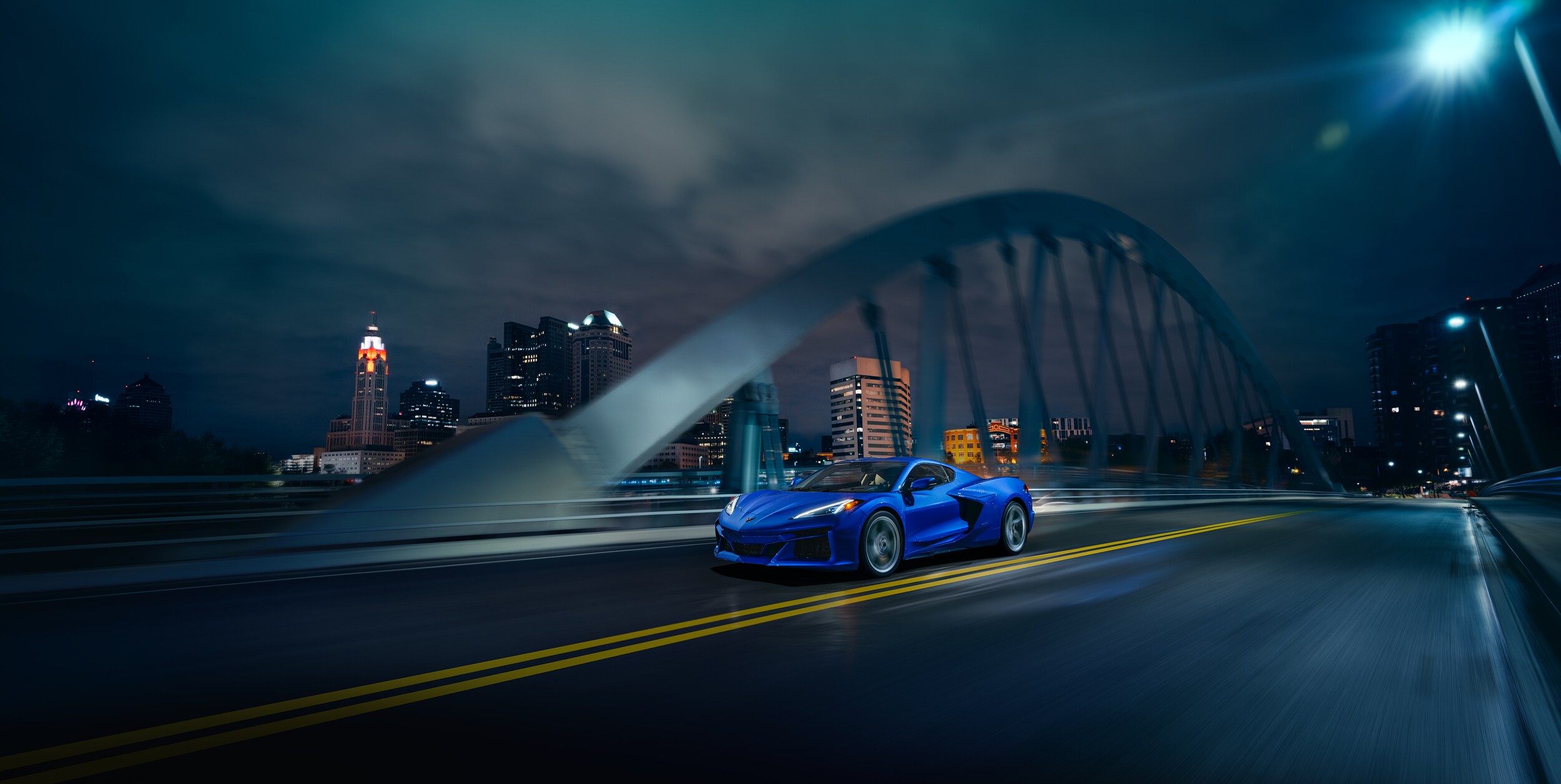 2024 Corvette E-Ray
The brand-new Chevy Corvette E-Ray, a hybrid sports car that might be the vehicle of your dreams. Here is what we at Klick Lewis Chevrolet know about the Corvette E-Ray.
Get the Automotive Experience that You Deserve
Are you interested in a new Corvette model? Or, are you looking for a Corvette service center? If so, we encourage you to visit our dealership. We will gladly answer any questions that you may have.
How Can We Help?
* Indicates a required field