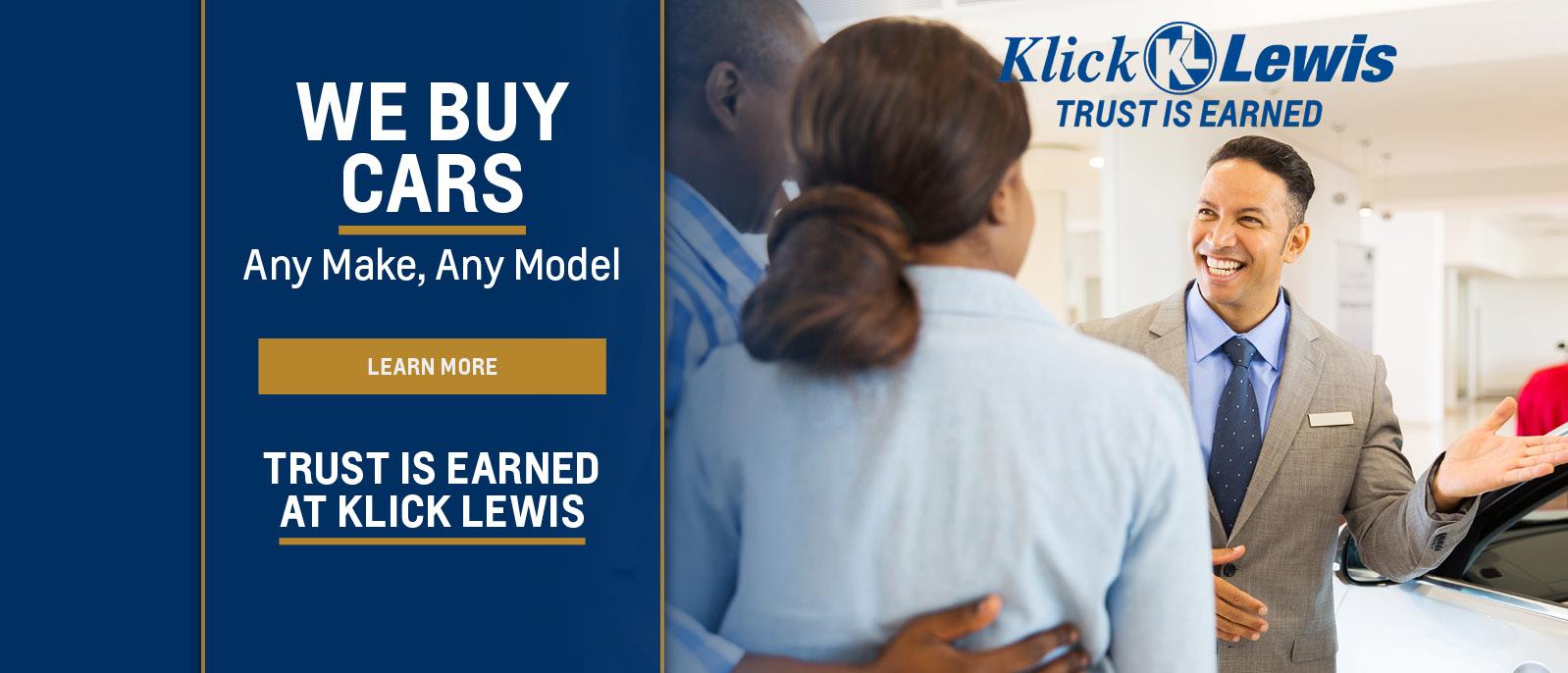 We Buy Cars at Klick Lewis Chevrolet Buick
Not only are we a place where drivers from Palmyra, PA and the surrounding area can find standout cars, trucks and SUVs, but we're also here to buy cars too. If you have a vehicle you're looking to sell or wish to trade in your current vehicle for a new one, we have you covered as you can get cash or apply your vehicle's value toward the purchase of another one here in our dealership.
Learn More About Trade Ins and Selling Your Car to Klick Lewis Chevrolet Buick
If you have any other questions and want to find out more, be sure to contact us online today. We'd be happy to get started and discuss the choices you have and help you every step of the way in your car buying or selling experience.
SELL YOUR CAR FOR CASH
If you'd like to get some money for your vehicle, come to us. We'll take any car, any make and any model and provide you with standout value so you can get cash and complete the process conveniently. When you bring it by, we'll evaluate the vehicle condition and run it through our database that provides top notch pricing for you and makes sure you get maximum value for your vehicle. If everything checks out, we'll make sure you have all the right paperwork including the title and can finalize the sale and get you your money. It's that simple. You don't have to create ad listing yourself across the internet, field calls from people you don't know at all times, so this makes it that much easier as you can bring it to us, and we'll buy it from you and get you cash.
If you're interested in selling your vehicle to us, make sure to contact us and we'd be happy to begin the process with you today.